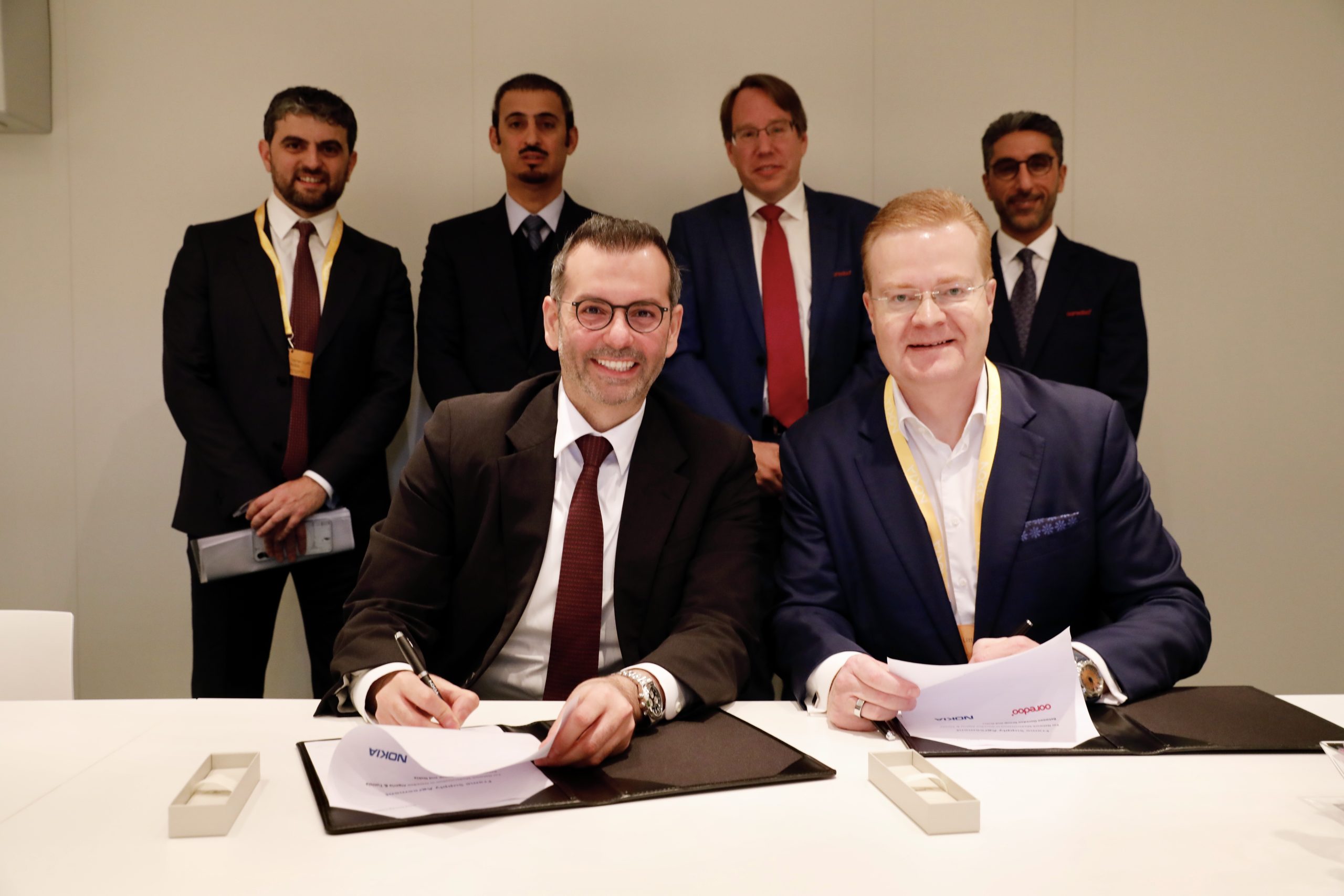 Ooredoo Upgrades Network in Algeria and Tunisia, Extends Partnership with Nokia
Nokia tasked to modernise parts of existing networks, deploy new sites, prepare for potential future launch of 5G
Ooredoo Group – leading telco with operating companies across MENA and Southeast Asia – has announced a new partnership with Nokia that will see its networks enhanced in Algeria and Tunisia.
Under the new agreement, Nokia will upgrade its existing radio access networks (RAN) as well as deploy new sites across Algeria and Tunisia, enabling Ooredoo to upgrade network performance for its customers in those markets and prepare for the potential future launch of 5G services.
Additional upgrades as part of the agreement will be the modernisation of Ooredoo's IP network, as well as the modernisation and extension of its fibre-to-the-home (FTTH) network in Tunisia. Both initiatives will result in significantly higher data speeds and capacity, transforming Ooredoo's networks and enhancing the mobile user experience.
Ahmad Abdulaziz Al Neama, Group Regional CEO at Ooredoo said: "Achieving excellence in customer experience is a key pillar of our corporate strategy. Our longstanding partnership with Nokia has played a key role in our network evolution and in our capability to achieve this goal. The renewed partnership will take our network to a new level of transformation, increasing its performance and delivering an upgraded digital experience for our customers in Algeria and Tunisia."
Under the deal, Nokia will upgrade the existing radio network for Ooredoo Tunisia and expand it with the addition of new radio sites.
Upgrades will include deployment of Nokia's latest energy-efficient AirScale portfolio, including base stations supporting multiple generations of radio technology from 2G, 3G and 4G to 5G; massive MIMO Adaptive Antennas for urban and wide-area coverage; dual-band Remote Radio Heads (RRH); and AirScale indoor Radio (ASiR) small cell solution for seamless indoor coverage.
These solutions will deliver an upgraded mobile user experience with high bandwidth, ultra-fast speeds and low latency.
Amr K. El Leithy, SVP, Middle East and Africa Market, Nokia, said: "Our vision is to create technology that helps the world act together. To realize this vision, we deliver secure, reliable and sustainable networks today – and work with valued operators such as Ooredoo Group to create the digital services and applications of the future. We are proud to be part of these large-scale network modernization and expansion projects with Ooredoo in Algeria and in Tunisia to unleash rich digital experiences and new value creation opportunities."
Upgrades and enhancements in Algeria will include an increase of Nokia's share in Ooredoo Algeria's network, expanding in new areas, while at Ooredoo Tunisia, development of market share will continue in preparation for a potential 5G commercialisation in the future.
Nokia will also provide its AirFrame and CloudBand Application Manager (CBAM) solution for the network upgrade and deployment in both Algeria and Tunisia. In addition, in Tunisia, Nokia will deploy its 7750 Service Router for the modernisation of Ooredoo's IP network and its GPON fiber broadband solution to upgrade the existing FTTH network, increasing its share in these domains to 100 percent in Ooredoo Tunisia's network.
-ENDS-
About Ooredoo
Ooredoo is an international communications company operating across the Middle East, North Africa, and Southeast Asia. Serving consumers and businesses in ten countries, Ooredoo delivers leading data experience through a broad range of content and services via its advanced, data-centric mobile and fixed networks.
Ooredoo generated revenues of QAR 23 billion as of 31 December 2022. Its shares are listed on the Qatar Stock Exchange and the Abu Dhabi Securities Exchange.
About Nokia
At Nokia, we create technology that helps the world act together.
As a B2B technology innovation leader, we are pioneering networks that sense, think and act by leveraging our work across mobile, fixed and cloud networks. In addition, we create value with intellectual property and long-term research, led by the award-winning Nokia Bell Labs.
Service providers, enterprises and partners worldwide trust Nokia to deliver secure, reliable and sustainable networks today – and work with us to create the digital services and applications of the future.