TOP
The 5G experience is here
Get ready for the Ooredoo 5G revolution
Finally, it's here. Customers will soon experience 5G network speeds for the very first time, as Ooredoo rolls out superfast mobile streaming worldwide. 5G is the future of wireless technology.
It's about 100 times faster than 4G. It offers ultra-low latency, which will dramatically improve wireless video, video games, and VR. 5G internet has a greater capacity to meet the growing demand for digital content and services over mobile networks like Ooredoo mobile broadband.

Ooredoo made history when it became the first operator in the world to launch a live 5G network in May 2018. Ooredoo Qatar offers customers a choice of Ooredoo Qatar mobile internet plans at 5G speeds.
Ooredoo has been gearing up to test this new generation of 5G wireless technology since 2014. And, over the next few months, it plans to reach more world-first milestones by testing 5G mobile and networks through user trials and commercial launches across Ooredoo Opcos around the world.
The 5G Speed Experience is here
Get ready for the Ooredoo 5G revolution!
5G technology is focused on a smarter future. It is designed around the smartphones of tomorrow to include a latency below 5 ms, mobility of up to 500 km/h, and three times more spectrum efficiency.

5G average user data rates will be:


greater than 100 Mbps,


100 times more power-efficient,


Will have a 20 Gbits/s peak data rate,


and will offer a connection density of millions of devices/m².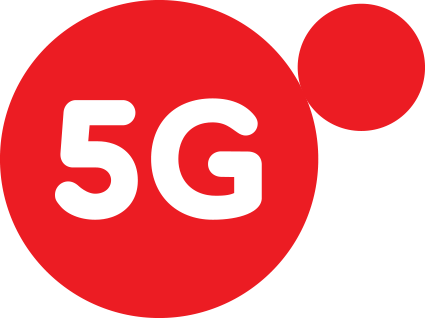 Achievements

Named 1 of the top 50 worldwide telecom brands

1st MEA operator to demonstrate 5G

1.2 Gbps: speed of Ooredoo Qatar 4G+

2014 started 5G
tech research
5G network development











Network history
1980s
1G
Launch of mobile networks & analogue voice
1990s
2G
Digital Voice
SMS
40 Kbps peak speed
2000s
3G
Mobile internet
42 Mbps peak speed
2010s
4G
Mobile data
1.2 Gbps peak speed
Today
5G
200X faster than 4G
20 Gbps peak speed
The launch of the first 5G Network
Ooredoo is the first in the world to launch a 5G network – and it is set to lead a global change as it rapidly rolls out 5G services in all its markets worldwide.

To date, Ooredoo has set up more than 70 live 5G sites in Qatar, and it has started to deploy 5G networks in Kuwait and Oman. Watch this space for the launch of the fastest 5G networks in a country near you ….