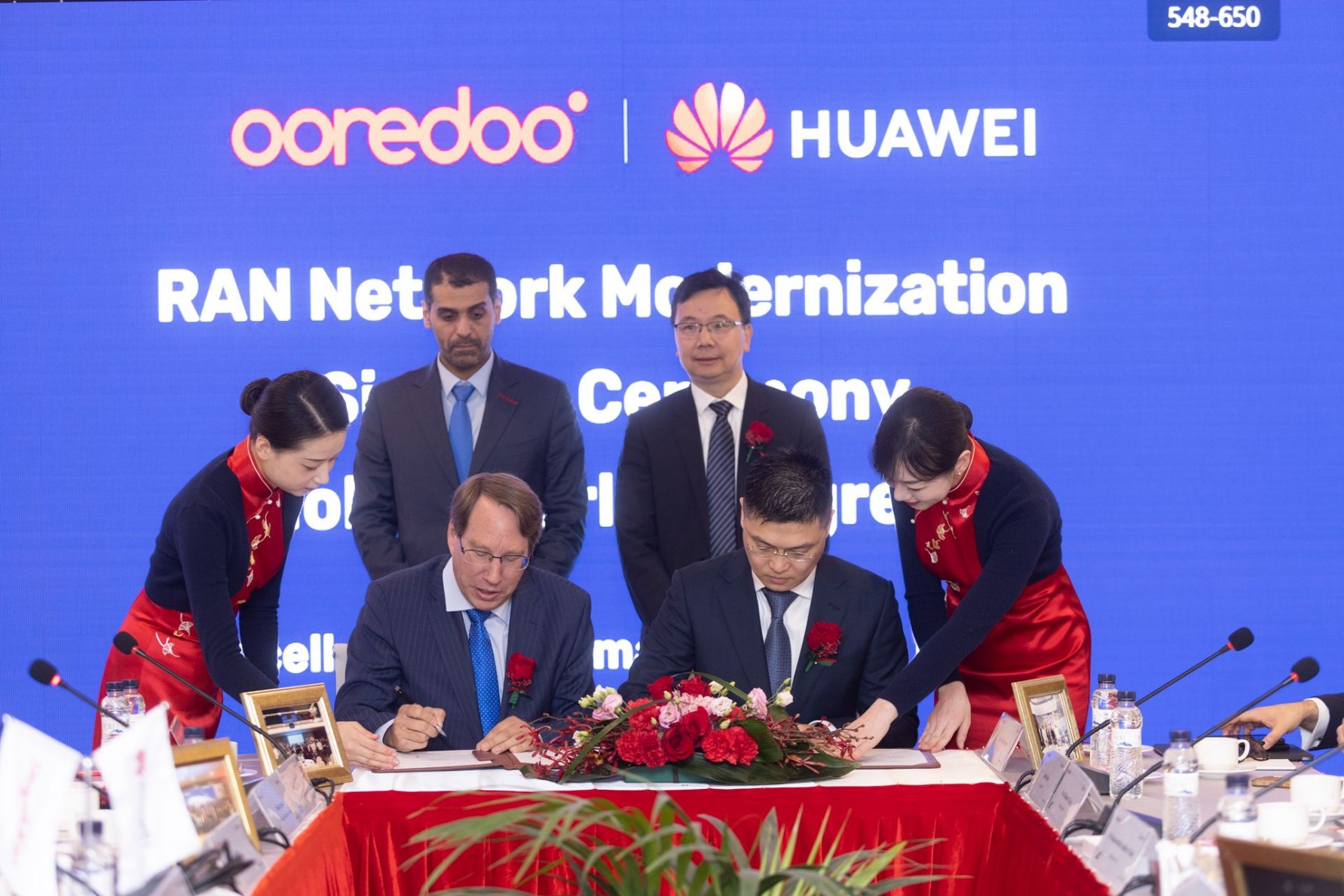 Ooredoo Upgrades Customers' Worlds with Modernised Networks and Enhanced Connectivity, Cements New Cooperation Agreement with Huawei at MWC23
Telco leader to adopt tech giant's industry-leading technologies and wireless solutions in MENA operating companies
Ooredoo Group has announced a key partnership with global technology giant Huawei to adopt its technologies and wireless solutions, including 5G, in some of its MENA operating companies.
Ooredoo's new partnership with Huawei will see the telco leader implement Huawei's industry-leading technologies and wireless solutions in Kuwait, Oman, Iraq, and Tunisia, in an effort to upgrade networks and deliver transformational digital experiences for end users.
The new cooperation agreement was signed at Mobile World Congress 2023, the world's largest and most influential connectivity event taking place until 2 March 2023 at the Fira Gran Via, Barcelona.
Sheikh Mohammed Bin Abdulla Al Thani, Deputy Group Chief Executive Officer at Ooredoo said: "Seeking, establishing and developing partnerships such as that we enjoy with Huawei enables us to quickly and efficiently respond to the ever-growing digital requirements of our industry and markets. This new agreement reflects our committed pursuit of advanced technologies and innovative solutions, in order to enable us to offer our customers an upgraded, ever-improving digital experience."
A five-year strategic global framework agreement between Ooredoo and Huawei, signed in 2021, preceded this latest partnership, which signifies closer cooperation and comes as global 5G deployment accelerates across the industry.
The new iteration of partnership means Huawei will build further networks in Kuwait, Oman and Iraq in the Middle East, and will cooperate with Ooredoo on wireless equipment services in Tunisia, North Africa.
Yang Chaobin, President of ICT Products & Solutions at Huawei, said: "This collaboration is based on our already strong long-standing partnership with Ooredoo and records a new milestone in the cooperation. Huawei is committed to bringing the most advanced solutions to each country and ensuring the best support. "
Ooredoo's strong relationship with Huawei underpinned the ICT leader's role as a pioneer in 5G, with Huawei supporting Ooredoo's launch of the world's first commercial 5G network in 2018.
Sheikh Mohammed Bin Abdulla Al-Thani, Deputy Group Chief Executive Officer at Ooredoo concluded: "We have achieved phenomenal results across our global footprint through our prior cooperation with Huawei, and we look forward to continuing this solid working relationship in the years to come."
-ENDS-
About Ooredoo
Ooredoo is an international communications company operating across the Middle East, North Africa, and Southeast Asia. Serving consumers and businesses in ten countries, Ooredoo delivers leading data experience through a broad range of content and services via its advanced, data-centric mobile and fixed networks.
Ooredoo generated revenues of QAR 23 billion as of 31 December 2022. Its shares are listed on the Qatar Stock Exchange and the Abu Dhabi Securities Exchange.