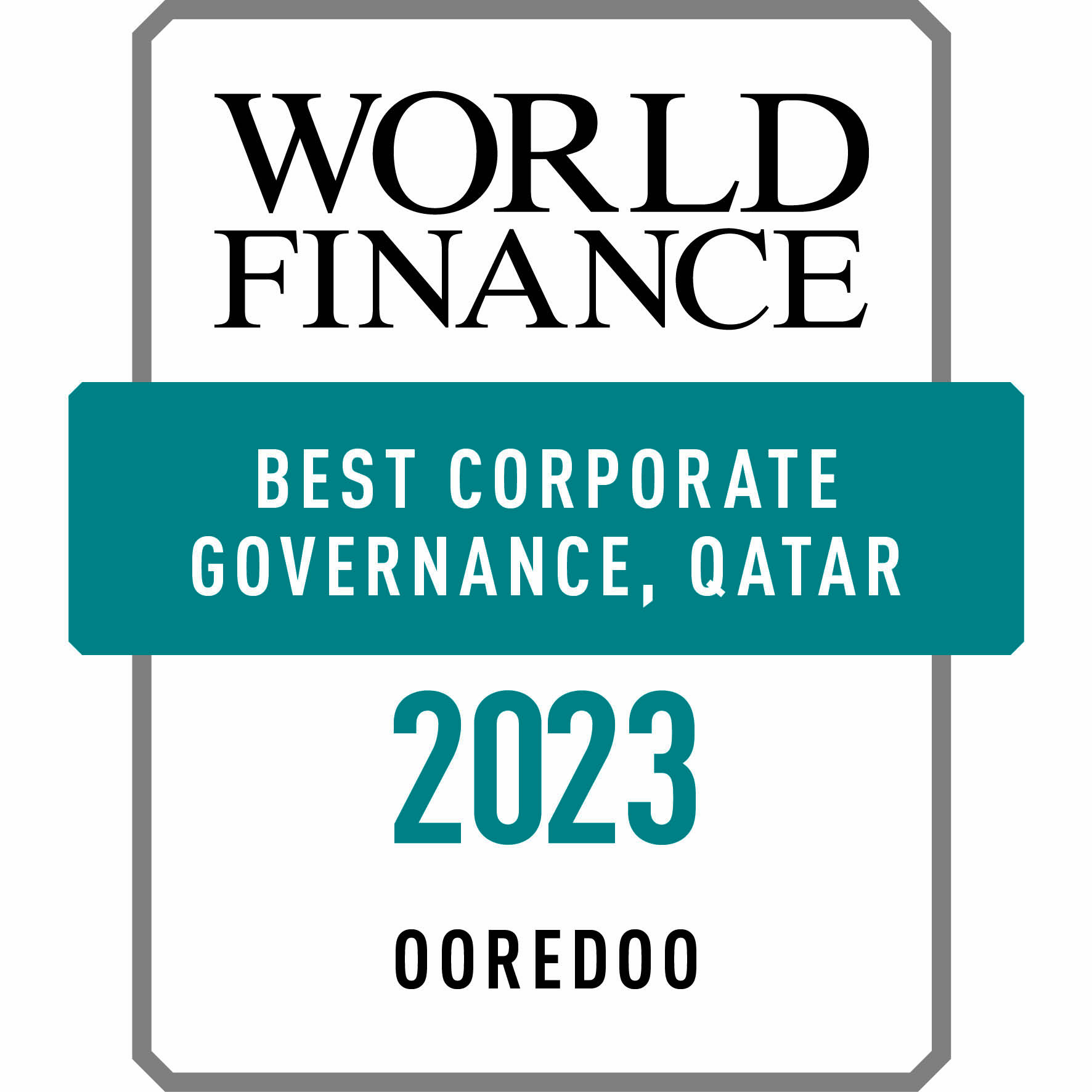 Telco leader wins Best Corporate Governance – Qatar – 2023 at World Finance Awards
Ooredoo has announced it has been awarded Best Corporate Governance – Qatar – 2023 at the World Finance Awards.
The World Finance Awards, presented annually by World News Media, recognise organisations across the globe that have demonstrated exceptional performance in various categories, including corporate governance.
The 2023 World Finance Awards – Corporate Governance category noted a focus on accountability and transparency at the highest levels, with the awards recognising companies showing unparalleled commitment on the corporate governance agenda.
Aziz Aluthman Fakhroo, Managing Director and Group Chief Executive Officer at Ooredoo Group, said: "We are delighted to be recognised for our strategic commitment to excellence in corporate governance practices; further underscoring our solid position as a respected industry leader, cementing our reputation and enhancing stakeholder trust. This accolade is testament to our strong corporate governance framework, a framework we consider to be vital to sustainable success in our rapidly evolving business landscape, and to our staunchly ethical leadership."
World Finance cites a recent report by Harvard Law noting corporate governance trends to include a maturation of ESG programmes and disclosures; an area of particular focus for Ooredoo Group in recent years.
This is the second time the telco leader has won the corporate governance category award, having previously been recognised as leader in 2021.
Hilal Mohammed Al Khulaifi, Group Chief Legal, Regulatory & Governance Officer  added: "Alongside serving as public and industry acknowledgement of our excellence in corporate governance, awards such as these promote transparency and accountability in corporate practices across the industry, setting the bar high for all. I extend my sincere thanks to my colleagues for their sterling efforts to uphold the highest of standards in corporate governance, and World Finance for its confidence in Ooredoo".
-END-
About Ooredoo  
Ooredoo is an international communications company operating across the Middle East, North Africa, and Southeast Asia. Serving consumers and businesses in ten countries, Ooredoo delivers leading data experience through a broad range of content and services via its advanced, data-centric mobile and fixed networks.
Ooredoo generated revenues of QAR 23 billion as of 31 December 2022. Its shares are listed on the Qatar Stock Exchange and the Abu Dhabi Securities Exchange.