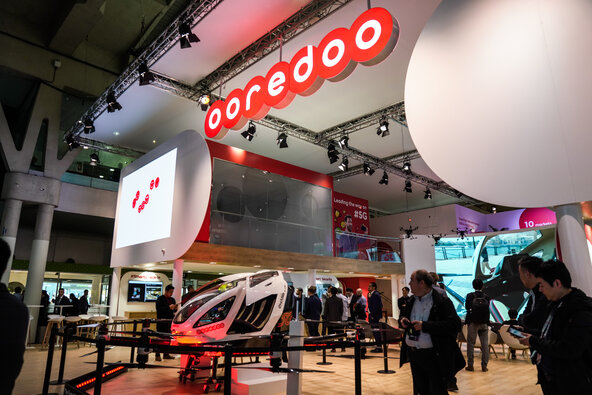 First issuance since 2016 was more than three times oversubscribed
Ooredoo Q.P.S.C. ("Ooredoo"), today announced the successful pricing of its USD 1 billion issuance of senior unsecured Reg S/Rule 144A notes ("The Notes"). The Notes are to be issued by its wholly owned subsidiary Ooredoo International Finance Limited under the existing USD 5 billion Global Medium Term Notes programme on the Irish Stock Exchange. The Notes will be unconditionally and irrevocably guaranteed by Ooredoo.
The Notes will mature on 8 April 2031 and will have a coupon of 2.625% per year. The transaction was priced at a spread to the 10-year U.S. Treasuries of 103.4 basis points. Net proceeds from the sale of the Notes will be used for Ooredoo's general corporate purposes, including refinancing of its existing indebtedness.
The issuance was more than 3.4 times over-subscribed at its peak. The Notes are rated A2 by Moody's, A- by S&P and A- by Fitch.
The issuance was arranged and offered through a syndicate of Joint Lead Managers and Bookrunners comprising of Barclays Bank PLC, BNP Paribas, Citigroup Global Markets Limited, Crédit Agricole Corporate and Investment Bank, DBS Bank Ltd., Mizuho International plc, QNB Capital LLC and Standard Chartered Bank.
Mr. Aziz Aluthman Fakhroo, Managing Director, Ooredoo Group, said, "It has been five years since our last bond issuance. We are delighted to see very strong demand from the US, Europe, Asia and the Middle East for Ooredoo's recent bond issuance, which demonstrates the high level of confidence that the investors have in Ooredoo's robust performance and strategy. We do highly appreciate the strong support of our long term banking partners and trust of our investors."
The settlement of the offering is expected to occur on 08 April 2021 and is subject to customary settlement conditions.
- Ends -
About Ooredoo
Ooredoo is an international communications company operating across the Middle East, North Africa and Southeast Asia. Serving consumers and businesses in 10 countries, Ooredoo delivers the leading data experience through a broad range of content and services via its advanced, data-centric mobile and fixed networks.
Ooredoo generated revenues of QAR 29 billion as of 31 December 2020. Its shares are listed on the Qatar Stock Exchange and the Abu Dhabi Securities Exchange.