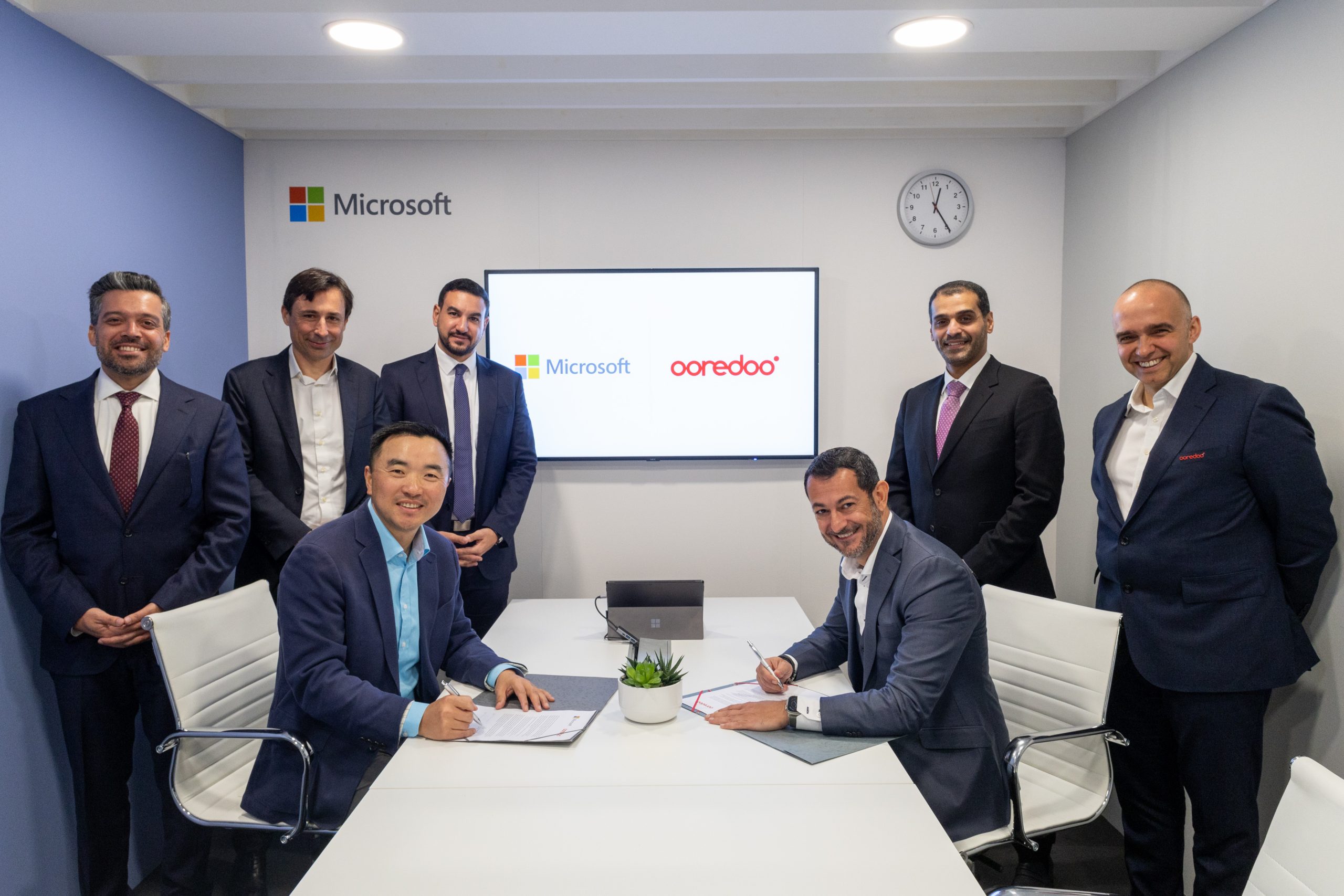 Ooredoo Group Companies to provide innovative cloud-based solutions and services for business customers
 Ooredoo Group has expanded its partnership with Microsoft enabling its companies to provide business customers with additional cloud services - either individually or bundled with Ooredoo's connectivity services.
The partnership focuses on a range of services - from productivity tools, like Office365 and Microsoft Teams, to the efficient execution of business processes.
Aziz Aluthman Fakhroo, Managing Director and Group Chief Executive Officer at Ooredoo said: "The tech industry, particularly the telecom sector, is rapidly evolving. Demand for innovative products, services and solutions is growing exponentially as businesses continue to modernise their operations. Our partnership with Microsoft - a long-standing partner of Ooredoo - enables us to respond to increased market demand for cloud-based solutions and services. This will, in turn, help our business customers upgrade the way they work by accelerating their digitisation journey, building resilience and catering to their own customers' needs."
The roll-out of the partnership will take place throughout 2023 and will encompass all Ooredoo Group's companies.
"We at Microsoft take pride in our unmatched partner ecosystem and we believe partners are essential to how we deliver innovative products and services to customers around the world," said Bin Shen, Vice President Global Communications Partners at Microsoft. "Our relationship with Ooredoo Group as a valuable partner in Qatar and the region spans across many years, and as the digital landscape continues to evolve, we are excited to expand our partnership to deliver on the promise of cloud transformation for their business customers across regions, industries and organizations."
The extended partnership with Microsoft consolidates Ooredoo's position as a one-stop-shop, not only for connectivity solutions and services but also for third-party, cloud-based solutions and services, ensuring a comprehensive offering and support for its B2B customers.
-ENDS-
About Ooredoo
Ooredoo is an international ICT provider operating across the Middle East, North Africa and Southeast Asia. Serving consumers and businesses in nine countries, Ooredoo delivers a leading data experience through a broad range of content and services via its advanced, data-centric mobile and fixed networks.
Ooredoo generated revenues of QAR 23 billion as of 31 December 2022. Its shares are listed on the Qatar Stock Exchange and the Abu Dhabi Securities Exchange.