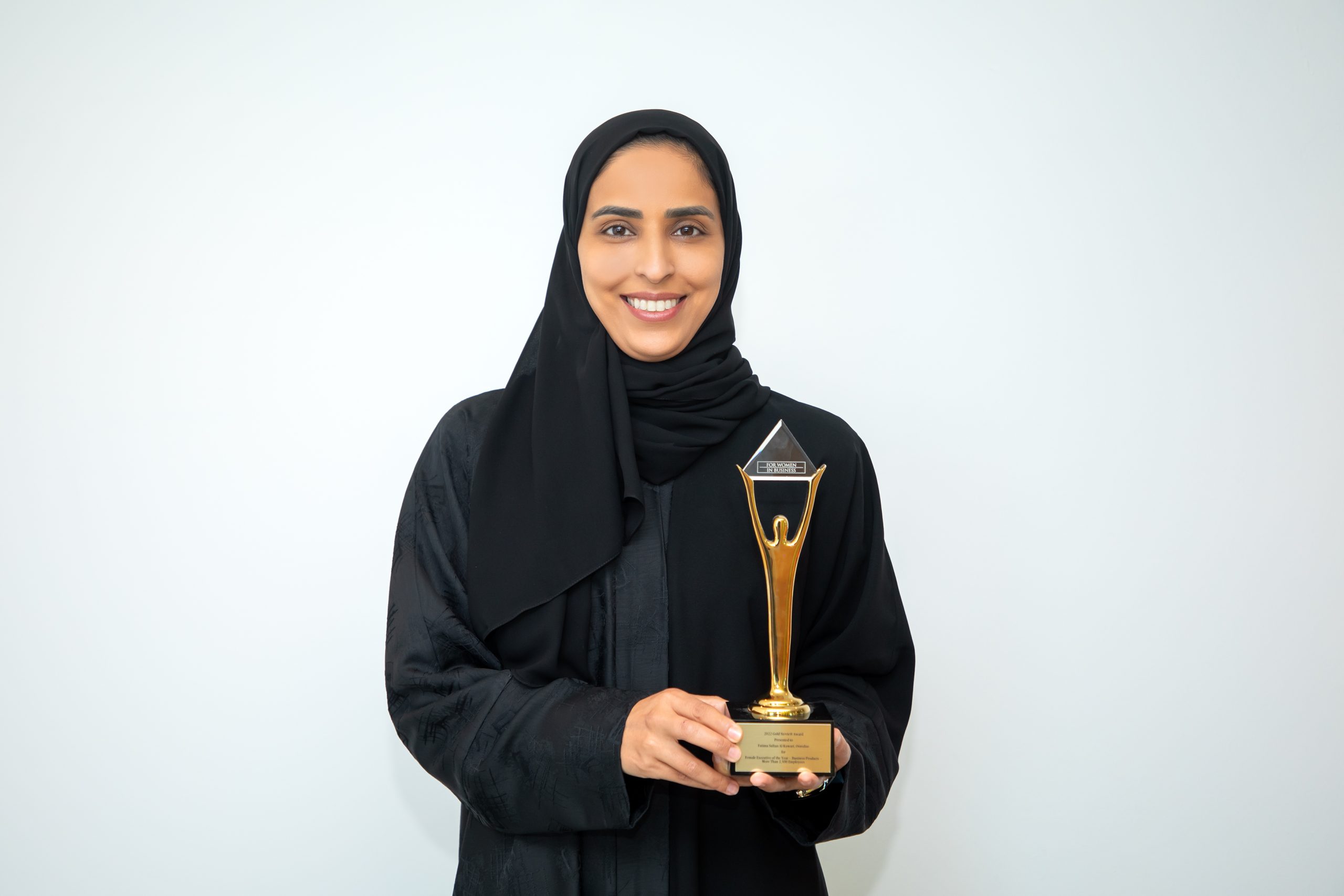 Group Chief Human Resources Officer Fatima Sultan Al Kuwari Named 'Female Executive of the Year – Business Products – More than 2,500 Employees'
Ooredoo Group is pleased to announce the recognition of its Chief Human Resources Officer, Fatima Sultan Al Kuwari, as 'Female Executive of the Year – Business Products – More Than 2,500 Employees' at the recent International Stevie Awards for Women in Business 2022.
The Stevie Awards for Women in Business are the world's premier business awards for female entrepreneurs, executives, employees and the organisations they run. Ms. Al Kuwari's award recognises her positive and sustainable impact on Ooredoo; her effective and inspirational leadership; her outstanding achievements; and her success as a role model to other women in the industry and in the Middle East region.
Aziz Aluthman Fakhroo, Managing Director and Group Chief Executive Officer said: "We are very proud of Fatima for this well-deserved recognition by such an esteemed international body as the Stevies. Fatima represents an embodiment of our company culture, which places the employee at the very heart of our success, with a clear focus on diversity and equal opportunities.  We have witnessed over the years Fatima's remarkable journey at Ooredoo, where she has played a key role in shaping the company's voice in the market, and we wholeheartedly congratulate her on this award."
A true trailblazer, Fatima's career highlights include being the first woman in the history of Ooredoo Kuwait to be appointed as a Board member of the company and becoming the first female chairperson in one of Ooredoo's companies, Ooredoo Maldives, heading up the first equal board in terms of gender diversity within Ooredoo Group.
Fatima Sultan Al Kuwari said: "I am truly humbled to receive this award and pay tribute to my country and my company for giving me such an incredible platform via which I am able to do what I love.  I am inspired by Qatari female leaders and their efforts to shape Qatar as a progressive country, where the role of women is championed in all walks of life. Thanks to our wise leadership under H.H. the Amir of Qatar and Qatar's National Vision 2030, Qatari women are today occupying high-level positions across various sectors and industries, supported by a robust system that provides women in the workplace equal opportunities to men."
"I am grateful to our forward-thinking Ooredoo leadership, who have supported me throughout my career. Although technology can be seen as more of a male-dominated field, I have always been encouraged, recognised and rewarded according to my talent alone.  As Group Chief Human Resources Officer, I am dedicated to furthering this legacy and to continuously upgrading our working environment."
An experienced telecommunications executive, with more than 17 years of experience in commercial, marketing, product development, digital transformation, vendor-relationship management and brand and communication, Fatima has held multiple leadership positions within Ooredoo.
Fatima was appointed Group Chief Human Resources Officer (CHRO) in April 2021. In her current position, she is leading the company's strategic human resources management and transformation, and working on creating a more modern, efficient and agile way of work.
Since her appointment, she has overseen a restructure of the HR unit; the implementation of a more agile way of working - including flexible hours and the possibility to work from home in Qatar or abroad - and introducing the Organisational Health Index.  In terms of promoting gender diversity in the industry holistically as well as the company's diversity and inclusion policies, she has introduced many successful activities across the group, including sponsoring a full women's month in March 2022.
Before taking up her role as the Group's CHRO, Fatima was Ooredoo Qatar's Chief Consumer Officer, spearheading the company's commercial activities through the COVID-19 crisis, keeping team morale at its highest during this uncertain time and signing major partnerships with global companies such as Netflix and Google. She was also responsible for launching the 'Stay Home with Ooredoo' campaign – boosting data volume and speeds to help customers of all ages stay connected while working and studying remotely – and a major network campaign with football star Leo Messi.
In addition to her corporate responsibilities, Fatima is an entrepreneur responsible for co-founding several technology-based start-ups in Qatar, and is an angel investor, supporting other young entrepreneurs.  She prides herself on being an active mentor for the youth community in Qatar, and is an inspiring coach and public speaker. Fatima holds a B.S. in Computer Science from University of Qatar, an Executive Masters in Leadership from Georgetown University, USA and an MBA (specialising in Marketing) from the University of Liverpool in the United Kingdom.
-END–
About Ooredoo
Ooredoo is an international communications company operating across the Middle East, North Africa, and Southeast Asia. Serving consumers and businesses in ten countries, Ooredoo delivers leading data experience through a broad range of content and services via its advanced, data-centric mobile and fixed networks.
Ooredoo generated revenues of QAR 23 billion as of 31 December 2022. Its shares are listed on the Qatar Stock Exchange and the Abu Dhabi Securities Exchange.