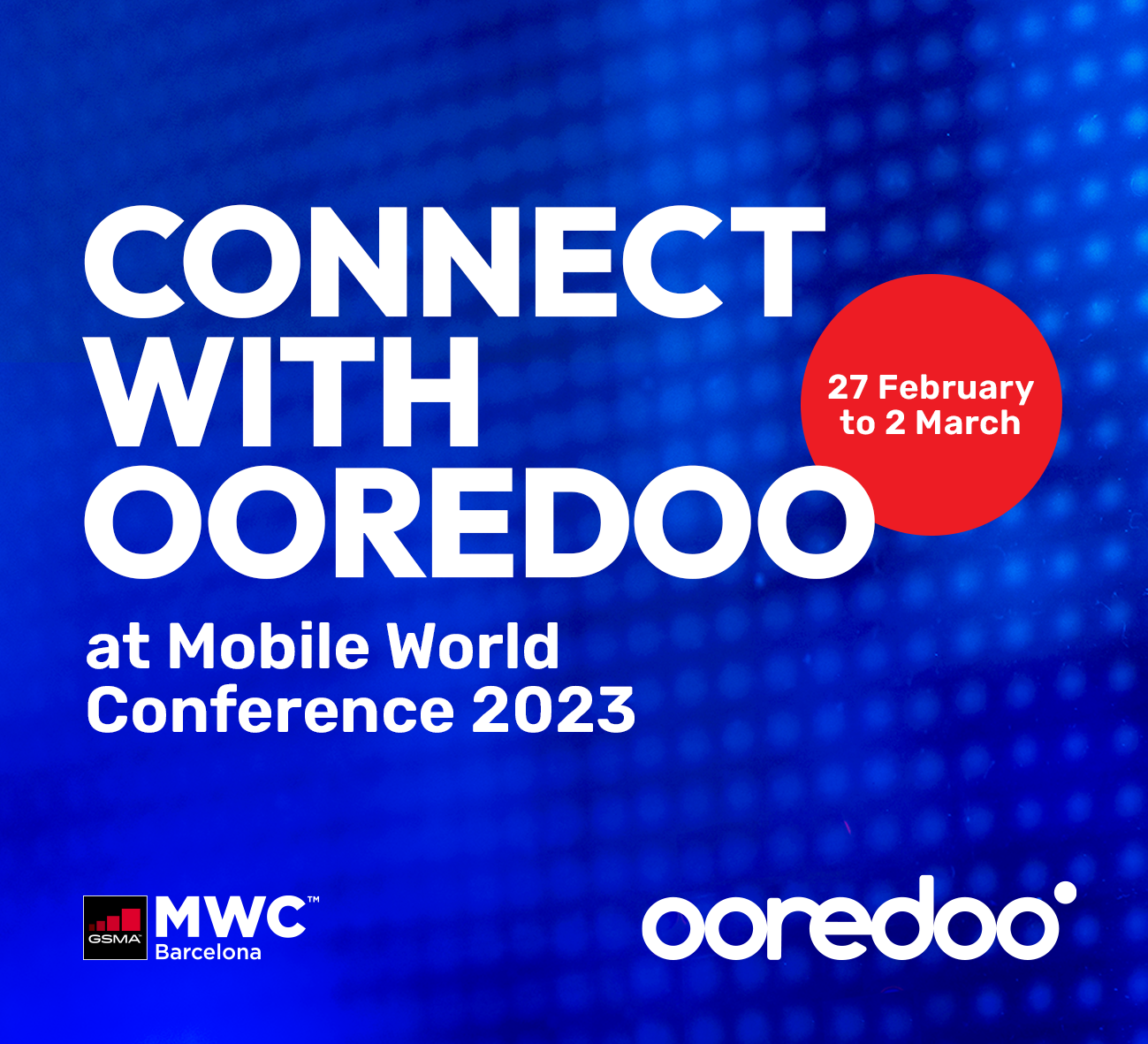 Ooredoo Group Set to Join Industry Experts, Global Tech Giants at Mobile World Congress 2023
ICT leader to share experiences, reinforce partnerships and explore new opportunities at world's biggest connectivity platform
Ooredoo Group has announced its participation at Mobile World Congress (MWC) for the 2023 edition of the event in Barcelona, Spain.
This year's Mobile World Congress, the largest and most influential connectivity event in the world, is set to be held from 27 February - 2 March 2023 at the Fira Gran Via, Barcelona. This year's key themes are 5G Acceleration; Reality+; OpenNet; Fintech; and Digital Everything.
A delegation of Ooredoo representatives will travel to Barcelona for MWC 2023. At the event, Ooredoo Group and operating companies across the world will share insights into the many exciting developments within these key themes, including new partnerships, products, services and solutions, as well as providing updates on recent ventures and achievements.
Ooredoo's participation at the Mobile World Congress 2023 underscores the company's longstanding commitment to innovation and technology leadership within the telecommunications industry.
The delegation of senior Ooredoo representatives attending the event will meet with their industry counterparts and many world-leading partners for top-level dialogue on issues affecting the industry and its stakeholders, as well as exploring new partnerships and business relationships opportunities.
-ENDS-
About Ooredoo
Ooredoo is an international communications company operating across the Middle East, North Africa, and Southeast Asia. Serving consumers and businesses in ten countries, Ooredoo delivers leading data experience through a broad range of content and services via its advanced, data-centric mobile and fixed networks.
Ooredoo generated revenues of QAR 23 billion as of 31 December 2022. Its shares are listed on the Qatar Stock Exchange and the Abu Dhabi Securities Exchange.