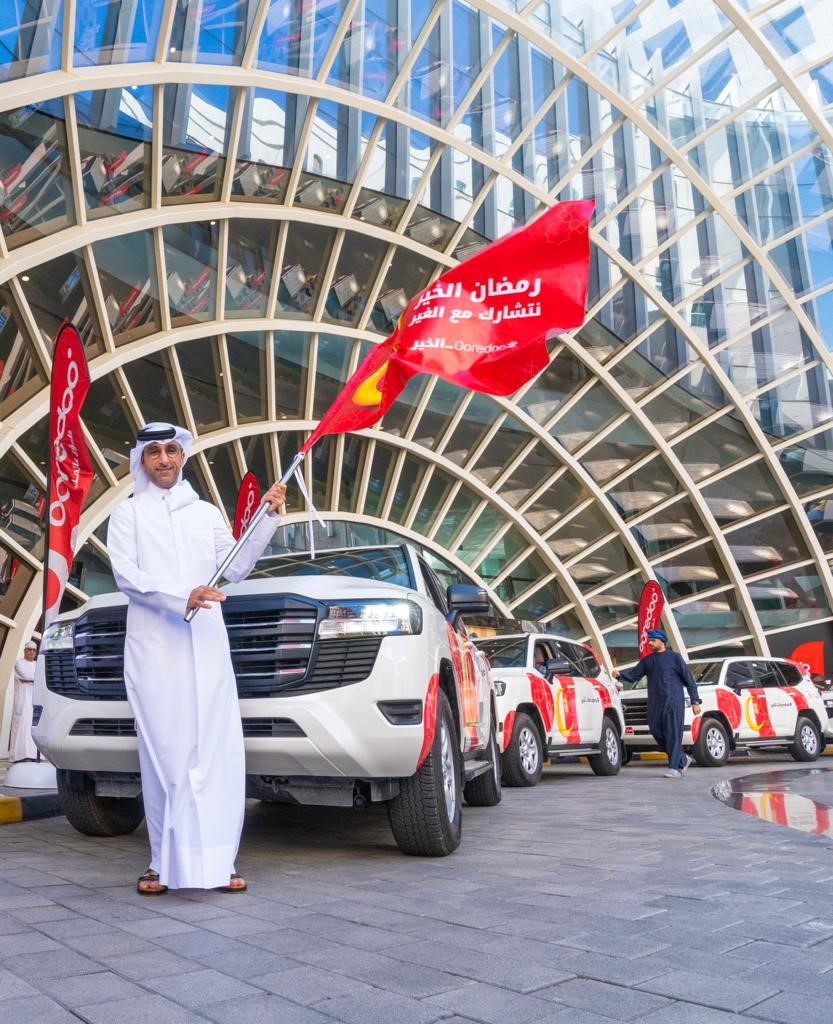 Programme of activities and initiatives organised to support communities in MENA and Southeast Asia  
Ooredoo Group companies across global footprint have launched a wide range of activities and initiatives for the Holy Month of Ramadan 2023, all aimed at supporting the communities in which the Group operates.
Sheikh Mohammed Bin Abdulla Al Thani, Deputy Group Chief Executive Officer, at Ooredoo Group said: "Our annual Ramadan CSR campaigns are an integral element of our CSR strategy across our companies, and one of the key ways in which we seek opportunities to offer support. As a leading techco with the capacity to upgrade our customers' worlds, we take our responsibility to our communities very seriously, and are committed to supporting the communities we serve and making a positive impact in their lives through the many valuable initiatives successfully rolled out across our network."
Ooredoo Qatar, the Group's base country, is conducting its annual programme of initiatives under the theme 'Connecting and Giving'.  As part of this year's campaign, Ooredoo has partnered with local NGOs and will be hosting a wide range of events in Msheireb Downtown, Lusail Shooting Range and Lusail Sports Club stadiums. The activities will include the Garangao Kids Fashion Show, the Classic Car Parade, tram activations, the weekly Msahar, Rafeeq Al Khair, Nishan Tournament, Ooredoo League for the Children of Al Freij and the Meshkat Holy Quran competition.
Ooredoo Palestine's campaign is operating under the theme 'Spreading Happiness in the Holy Month' and features a number of initiatives aimed at spreading prosperity, including providing support for three orphanages in Jerusalem, the West Bank and Gaza; participation in Ramadan exhibitions; and participation in community activities such as distribution of dates and water at iftar.
A partnership with the Algerian Red Crescent sees Ooredoo Algeria undertaking several projects including the opening of 'El Hilal' restaurants to enable those fasting to break their fast, and the distribution of food essentials to those in need throughout several provinces in the country. A large campaign to distribute food to the vulnerable and needy in 20 provinces is being enabled by a similar partnership with the National Association for Volunteer Work.
Indosat Ooredoo Hutchison's Ramadan campaign is under the theme 'One Togetherness' and features a wide range of activities and initiatives. To continue support for 'marbots' – known as 'mosque keepers' in Indonesia – Indosat is inviting customers to redeem loyalty points for donation packages being distributed to almost 1,500 marbots across hundreds of mosques in the country.
Ooredoo Maldives is utilising its digital capabilities to make it easy for customers to fulfil their religious obligations in Ramadan. Customers will be able to make Zakat payments to the Islamic Ministry via m-Faisaa on the Ooredoo App, as well as donate iftar packs containing food essentials to migrant workers in the Greater Male area. Ooredoo Maldives has also partnered with Maldives Islamic Affairs to host community iftars every Friday during Ramadan, as well as with MOM's NGO to distribute essential 'Care Baskets' containing basic food staples to families in need.
Ooredoo Tunisia is holding the second edition of its sporting, social and cultural event, the 'Ooredoo Night Run'. Similar to last year, the company has renewed its commitment to children with cancer, and all benefits of registration for this event will be donated to the pediatric unit of Saleh Aziz hospital. The event also includes a community health initiative whereby Ooredoo's Mobile Clinic will offer free consultations with volunteer doctors and raise awareness of the importance of maintaining a healthy, active lifestyle. The environment will also be a focus of the event via a partnership with recycling start-up Colibri, which will see volunteers cleaning up and raising awareness of the importance of recycling waste.
Ooredoo Tunisia is also running a programme distributing water and dates at road tolls, to enable travellers to break their fast at iftar.
Ooredoo Oman has kicked off its 19th Goodwill Journey, one of the company's most impactful and sustainable community-based initiatives, to make a difference during the Holy Month. The initiative will see volunteers journey to various regions across Oman to support vulnerable communities. Ooredoo Oman has also launched a special package for customers planning to perform Umrah, as one of many Ramadan offers to share the value of 'Caring'.
In collaboration with Rahma International Charity, Ooredoo Kuwait's Ramadan initiative aims to improve quality of life for minorities by distributing iftar meals in various locations around the country. Visits to children's hospitals to distribute treats for Garangao are also planned. An initiative with KISWA will enable customers to donate unwanted clothes via donation boxes at Ooredoo's HQ in Kuwait City, as well as at some schools, which will then be donated to those in need.
Sheikh Mohammed at Ooredoo Group concluded: "Ramadan is not just a month of fasting and prayer, but a time for us to reflect on the values of compassion, generosity and community. We are proud that this year's Ramadan campaigns once again encompass a wide range of activities and initiatives designed to support as many sectors of our communities as possible. We extend our gratitude to our many partners who work with us, enabling the success of our campaigns, and wish everyone across our global footprint a peaceful and blessed Holy Month."
-ENDS-
About Ooredoo
Ooredoo is an international ICT provider operating across the Middle East, North Africa and Southeast Asia. Serving consumers and businesses in nine countries, Ooredoo delivers a leading data experience through a broad range of content and services via its advanced, data-centric mobile and fixed networks.
Ooredoo generated revenues of QAR 23 billion as of 31 December 2022. Its shares are listed on the Qatar Stock Exchange and the Abu Dhabi Securities Exchange.