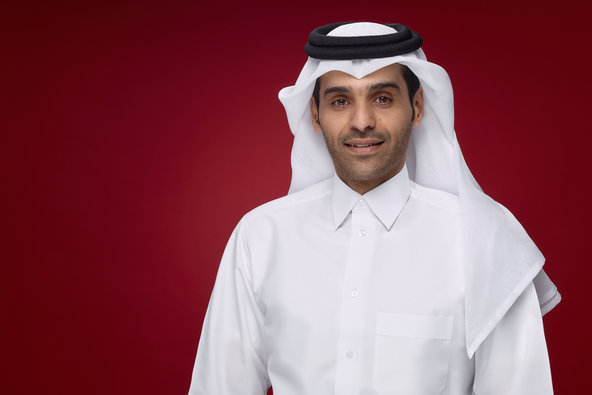 Ooredoo Q.P.S.C. ("Ooredoo") – Ticker ORDS - announced the appointment of Sheikh Mohammed Bin Abdulla Al Thani as Deputy Group Chief Executive Officer and Acting Chief Executive Officer of Ooredoo Qatar, as of 8 March 2020.
Sheikh Mohammed succeeds Mr. Waleed Mohamed Al Sayed, who is retiring. Mr. Waleed had held the position of Chief Executive Officer of Ooredoo Qatar since 2015 and has led the business to continued growth, achieving world firsts and major milestones, such as Ooredoo Qatar being the first company in the world to launch 5G commercially during his tenure.
Sheikh Mohammed Bin Abdulla Al Thani has held various management positions within Ooredoo since he joined the company in 2009. Most recently, he was Chief Executive Officer of Ooredoo Kuwait and has successfully led the company to reach key milestones and increase its share in the market. He is currently the Chairman of the Board of Directors of Ooredoo Algeria. He holds a Master's degree in Finance and Accounting from the University of Cardiff, UK and a Bachelor's degree in Accounting from Qatar University.
Sheikh Faisal Bin Thani Al Thani, Chairman, Ooredoo, said: "I would like to offer my highest gratitude and extend my warmest thanks to Mr. Waleed Mohammed Al Sayed for his valuable contributions to the growth and success of our company since he joined in 1987. The years he spent at the company were characterised by persistence and hard work. I would also like to congratulate Sheikh Mohammed Bin Abdulla Al Thani on his new role and wish him the best of luck."
Sheikh Saud Bin Nasser Al Thani, Group Chief Executive Officer, Ooredoo, said: "The vision and efforts of Mr. Waleed Al Sayed have had a great impact on Ooredoo's reaching the global standing it enjoys today and his accomplishments will continue to bear witness of his good planning and future vision. I thank Mr. Waleed for all he's given us the past thirty years and wish him all the best in the future. I'm also pleased to welcome Sheikh Mohammed bin Abdulla Al Thani in his new roles. I'm confident in his ability to continue the journey of success."
-END-
About Ooredoo
Ooredoo is an international communications company operating across the Middle East, North Africa and Southeast Asia. Serving consumers and businesses in 10 countries, Ooredoo delivers the leading data experience through a broad range of content and services via its advanced, data-centric mobile and fixed networks.
Ooredoo generated revenues of QAR 30 billion as of 31 December 2019. Its shares are listed on the Qatar Stock Exchange and the Abu Dhabi Securities Exchange.
Twitter: @OoredooQatar
Facebook: https://www.facebook.com/ooredooqatar/
LinkedIn: https://www.linkedin.com/company/ooredooQatar
YouTube: https://www.youtube.com/user/OoredooQatar
Website: www.ooredoo.qa