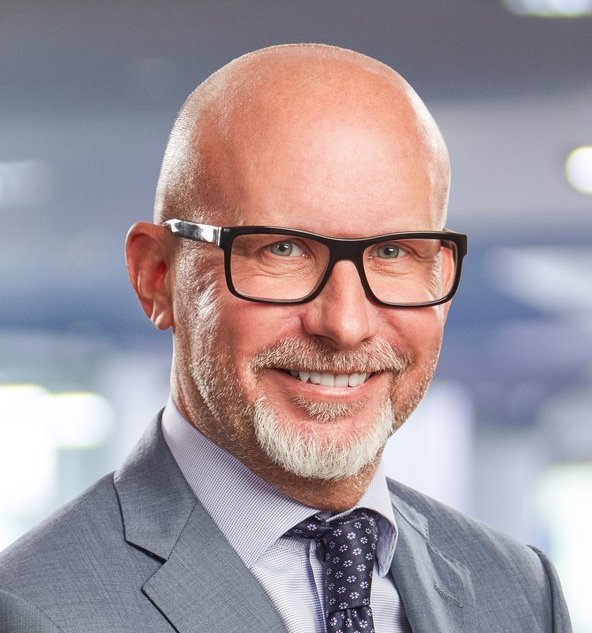 Ooredoo is proud to announce that Chief Executive Officer, Ian Dench, was ranked 24th among the "Top 50 International CEOs Heading Local Companies" by Forbes Middle East. Having brought over 25 years of experience in leading telecoms companies around the world to his role at Ooredoo, Dench has been praised for his passion to lead change and foster digital innovation. As the only Oman-based company included on the list, the recognition helps to put Ooredoo on the map as it spearheads the future of telecommunications in the Sultanate.
Organised by Forbes Middle East, the regional outlet of one of the world's most influential business magazines, the list highlights the contribution of CEOs from around the globe to some of the region's biggest companies and institutions. The list also emphasises the Middle East's ability to attract the biggest companies and top global talent, adding to its value chain. It's the second such recognition Dench has received this year, having previously achieved 4th place in the Top CEO in the Telecoms, Tech, and Media category at the GCC Top 100 CEO Awards.
–ENDS –
Notes to the editors
About Ooredoo Oman
Omani Qatari Telecommunications Company SAOG ("Ooredoo") was founded and registered in the Sultanate of Oman in December 2004. Services were launched its service in March 2005, originally operating under the name Nawras.  As Oman's data experience leaders, Ooredoo provides individuals and businesses with cutting edge digital products and services, so that customers can enjoy the internet. Ooredoo generated revenues of OMR 283.6 million as of 31 December 2018 and is listed on the Muscat Stock Market (MSM) under the "ORDS" ticker.
Website: www.ooredoo.om
Twitter: www.twitter.com/OoredooOman
Facebook: www.facebook.com/OoredooOman
Instagram: www.instagram.com/OoredooOman
YouTube: www.youtube.com/OoredooOman
Snapchat: Ooredoo_Oman

About Ooredoo
Ooredoo is an international communications company operating across the Middle East, North Africa and Southeast Asia. Serving consumers and businesses in 10 countries, Ooredoo delivers the leading data experience through a broad range of content and services via its advanced, data-centric mobile and fixed networks. Ooredoo generated revenues of USD 8.2 billion as of 31 December 2018. Its shares are listed on the Qatar Stock Exchange and the Abu Dhabi Securities Exchange.
Website: www.ooredoo.com | LinkedIn: www.linkedin.com/company/ooredoo-group/  | Twitter: www.twitter.com/ooredoo | Facebook: www.facebook.com/ooredoogroup | Instagram: www.instagram.com/ooredoogroup | YouTube: www.youtube.com/ooredoogroup   
For further information, please contact:
Emily Shotter                                                                             
Sudipta Dasgupta
Department Head – External Public Relations
TRACCS Public Relations
e-mail:

[email protected]

e-mail:

[email protected]

+968 9510 8302
+968 94558787